25-05-2022 – Mr. Serge Tousignant, Chairman of the Board of Directors of DCM, is pleased to announce the appointment of Mr. Robert Dowler as President and Chief Executive Officer of DCM Integrated Solutions. This appointment is effective as of today.
Mr. Dowler graduated with a degree in Mechanical Engineering and his career has progressed rapidly in the industrial construction industry. He joined DCM Integrated solutions team in 2008 as Operations Manager for Western Canada. He was promoted to Vice President of Operations and then to Chief Operating Officer. Throughout his career at DCM Integrated solutions, he has overseen the successful execution of in excess of 10 million man-hours of construction work. He successfully led project teams undertaking projects in excess of $100M. I am confident that with Mr. Dowler as president, DCM Integrated solutions will continue to embrace the same values that has set us apart since 1950.
Mr. Tousignant will continue to serve as Chairman of the Board of DCM Group. Mr. Neil Macrae, Former President, remains involved with DCM Group as Special Advisor to the Presidents and member of the Board of Directors.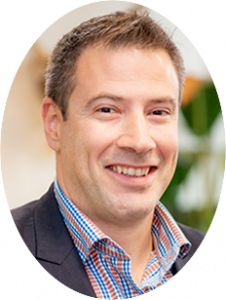 ROB DOWLER
PRESIDENT, DCM